Our teachers have authored award-winning and #1 top-selling books on western esotericism, paganism, wicca, witchcraft and occultism.
Check out our all our recommended reading lists below for a selection of our own books, and other authors recommended by the School.
Many of these titles are available in both paperback and Kindle editions for your convenience.
WICCA & HERBALISM
WESTERN ESOTERICISM & KABBALAH
TAROT
To Discover the full list of books by Marcus Katz and Tali Goodwin, visit their sites for more titles!
I-Ching Counters
18 Unique Counters and Dice for divination by the I-Ching Oracle designed by our teachers.
Inspired by a previously overlooked and forgotten method used by the notorious magician Aleister Crowley, these 18 counters are a simple and sublime method of divination using the worlds most ancient oracle.
The counters also come with an eight-sided dice to quickly denote the presence of moving lines in any hexagram, giving exactly the same results as would be given from the traditional three coins method.
Each I-Ching Counters set ($24.99) comes with a red draw bag and 20-page booklet providing the history of the oracle, Crowley's use of it, brief interpretations of the Hexagrams and further reading.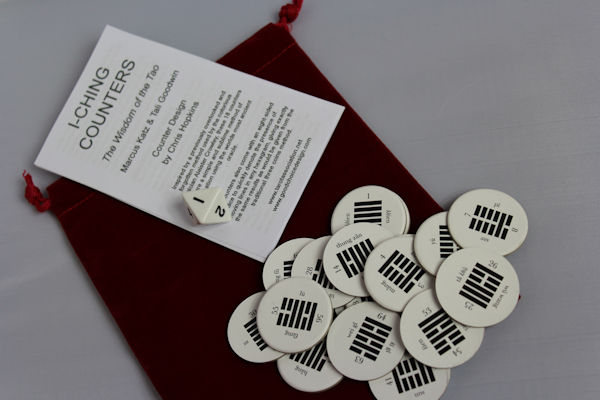 PAGAN & WITCHCRAFT BOOKS
For absolute beginners to Wicca, Witchcraft and/or Paganism, we recommend the following books.
1. Wicca: A Guide for the Solitary Practitioner by Scott Cunningham
 2. A Book of Pagan Rituals by Herman Slater (ed.)
3. Magical Rites from the Crystal Well by Ed Fitch
4. The Spiral Dance by Starhawk
5. A Witches Bible by Janet & Stewart Farrar
HISTORY & REFERENCE
1. The Triumph of the Moon by Ronald Hutton
2. Drawing Down the Moon by Margot Adler